Cliff Wright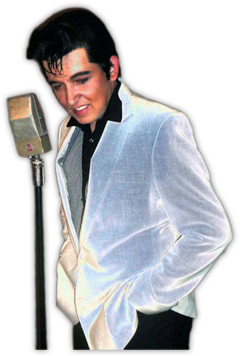 Cliff Wright is recognized as one of the top Elvis Impersonators in the country. Throughout his career, he has had the honor of accompanying James Burton, The TCB Band, Scotty Moore and Ronnie McDowell.
While mastering all three eras of Elvis' career, Cliff adds his own perspective to the musical legend's memory. The audience will be taken back in time, to re-live the energetic songs of the 50's, the passionate intensity of the 60's and the explosive songs of the 70's.
Throughout each performance, Cliff will introduce the audience to the inspirational sounds of Elvis' gospel music, bringing emotion and authenticity to each performance while recreating the dynamics and charisma of the King of Rock.
Cliff is an accomplished musician and entertainer, with a distinguished voice that you're sure to enjoy at this year's Elvis Birthday Bash.