Nick Perkins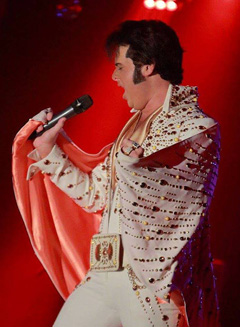 Nick Perkins, a native of Tickfaw, Louisiana, fell in love with Elvis' music at the age of six. Elvis inspired Nick to come out of his shell and share Elvis' music with others. His mother is also an Elvis fan, and she encouraged him to become an Elvis tribute artist.
Nick says competing in the Ultimate Elvis Tribute Artist Contest is like a dream come true, and that it's an honor to compete in the contest that keeps Elvis' legacy alive.
His favorite Elvis song is "If I Can Dream."